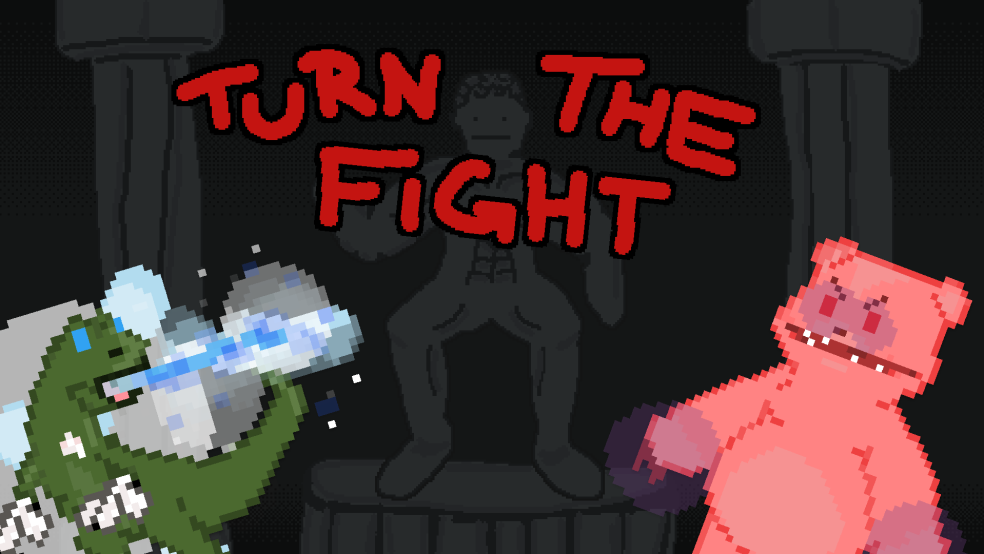 Turn the Fight

"Turn the Fight" combines the game genres "Turn-Based Game" and "Beat'em Up / Fighting Game".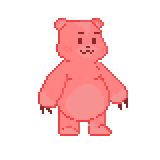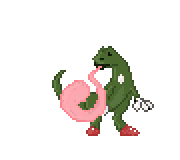 Gameplay
In this game, two players are fighting each other by alternately performing randomly generated button/key-combos. When combos are successfully performed, the executing player pushes the other one back. Once a player is pushed to the edge of the fighting-platform, the attacking player gets the opportunity to perform a hard (long) finisher-combo. If succeeded, the player wins. Otherwise, the other player can counter with a slightly easier (shorter) combo to turn the tide and get back into the game.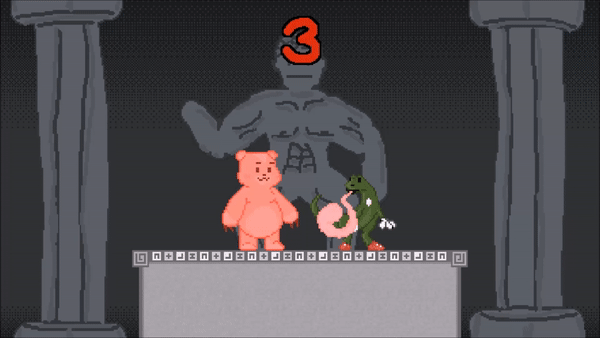 Features
The game supports up to two players
Keyboard and Gamepad (X Box) inputs can be used
You can fight against an CPU (or even let two CPUs fight against each other)
Technical Details
The game was made in Unity 2D
All sounds and graphics were made by ourselves
What we would have added or changed if there was more time
More playable characters and a character-selection screen
Multiple stages
Difficulty settings for NPC players
Special effects (e.g. camera shakes)
More animations for attacks (currently only one per character)
Background music and UI sounds
Rework some sounds in general
…

! ! ! EDIT ! ! !
We uploaded version 2 builds (V2 files) of the game where we now show the mouse cursor in the menus, as we solved a bug which would occur when highlighting a menu button with the cursor.
As we don't want to override our initial game entry for Ludum Date 41, the old versions are still available.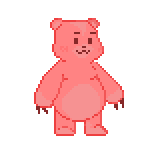 Install instructions
Download the ZIP-file and extract its content. Run "TurnTheFight.exe".